Happy Holidays
Dear Friends and Supporters,
When we launched Radio Ambulante in May of 2012, we were passionate about bringing you nuanced and authentic stories of Latin Americans and Latinos. Now, a year and a half later, we can look back with pride at what we've accomplished. We're writing today to ask for your help.
In 2013 alone, we have:
Produced a full second season, releasing powerful stories on a consistent bi-weekly schedule

Launched a newly designed website, making our archives more accessible than ever

Begun a partnership with BBC Mundo, where we're reaching tens of thousands of new listeners

Won a Simón Bolívar prize, among the most prestigious journalism awards in Latin America

Hosted a successful, sold-out live show in NYC, featuring authors Junot Díaz and Francisco Goldman

Produced five new stories with our partners at PRI's nationally-syndicated show The World

Began broadcasting in Mexico, Colombia, Argentina, and across the US on the Radio Bilingue network

Grown to well over 400,000 subscribers on SoundCloud

Worked with college professors around the country who are using Radio Ambulante in the classroom.
And we have our sights set on a very exciting 2014. We'll be producing more audio and multimedia content, working with more local producers in more countries, and telling more complicated and challenging stories. We'll be commissioning in-depth investigative pieces that tackle important regional issues, and putting on live shows in the US and Latin America.
But to do this we need you help. Please consider making a donation today. Any amount — no matter how small — is welcome and appreciated. Your support helps us pay our contributors, rent studio space and distribute new episodes.
We are a small, independent project. We produce Radio Ambulante because we know that listeners like you value the kinds of stories we tell. We are grateful and proud to have your support, and hope you can help keep us on the digital and traditional airwaves.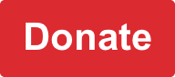 Thank you and happy holidays,
Daniel Alarcón
P.S. We just released our latest episode "Postcard from Juárez." We'll be back in 2014 with a new season and special interview series.
Comments