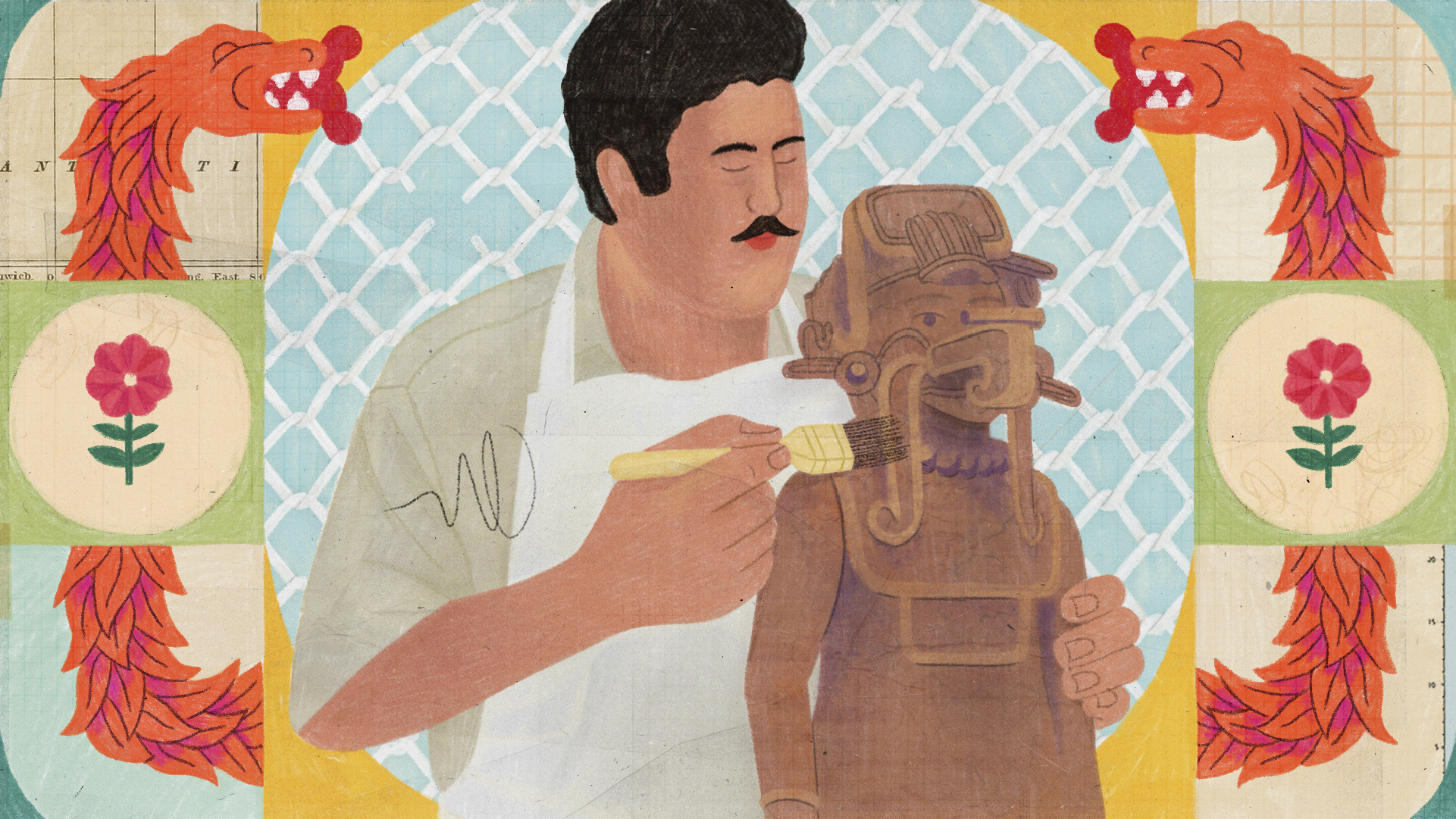 The blurred lines between original and fake.
Brígido Lara is a Mexican artisan who for decades created hundreds of clay figures inspired by the Mesoamerican cultures of the Gulf of Mexico. His talent brought him money and fame, but also consequences that forced him to choose whether he wanted to use his gift for good or ill. His career spans from the 1950s to the present, and his work has shown up across Mexico, the United States and possibly even as far as Chile.
Find the English translation of "Mud Man" here. Or check out the Spanish transcript here.
---
LISTEN & FOLLOW: NPR App | Spotify | Apple Podcasts | Google Podcasts
---
► Join Deambulantes. Our membership program help us continue covering Latin America.
► Subscribe to our newsletter. It's our favorite place to stay in touch with our community. Get an email every Tuesday with the newest Radio Ambulante episode and one every Friday with 5 recommendations from our team.