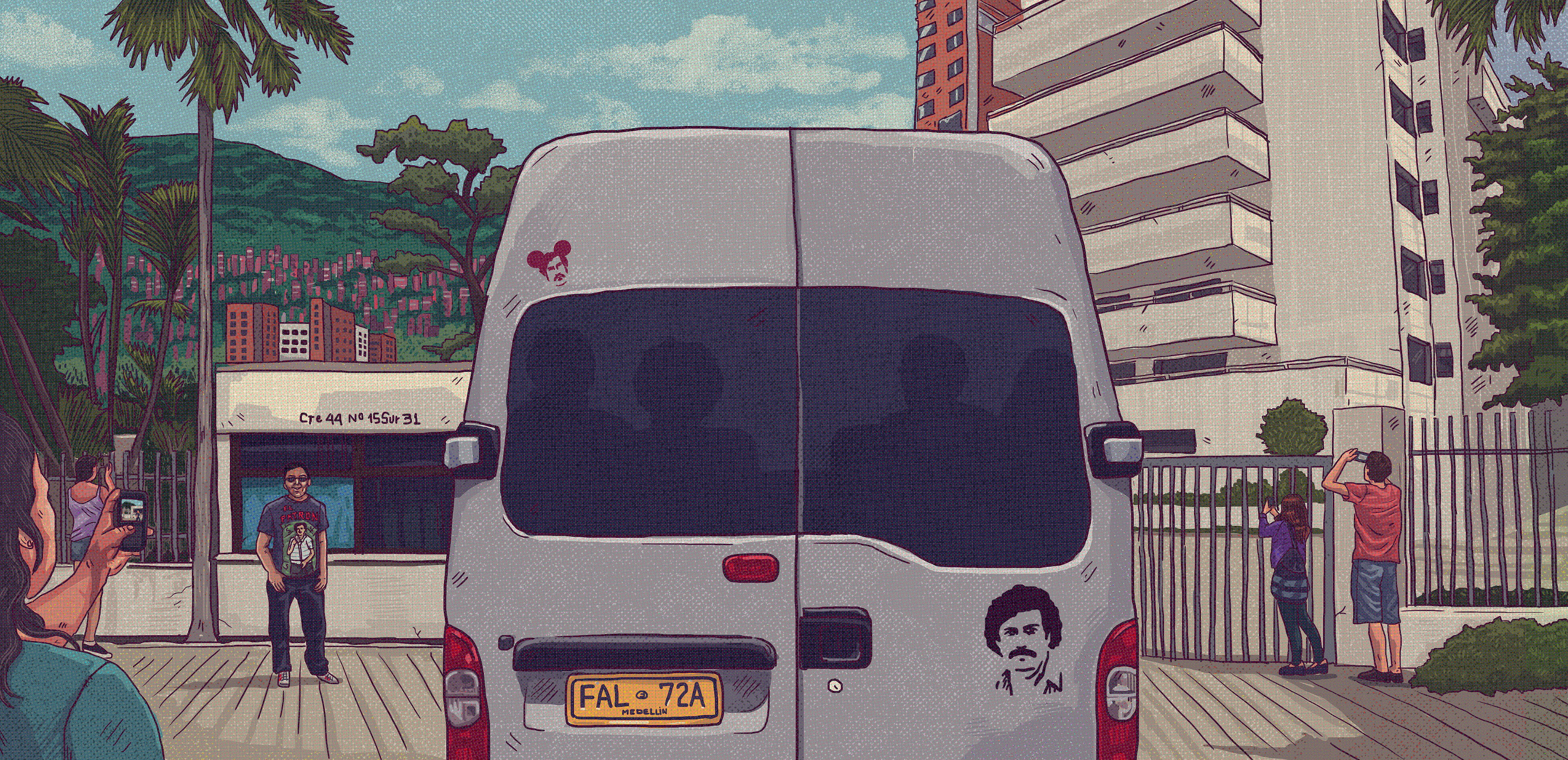 Pablo Escobar died 25 years ago in Medellín, Colombia. Today, despite the suffering he caused, at least 15 tours designed around his life are offered in the city. We went on one of those tours to learn what story they tell about Escobar, and to find out what they can teach us about the city's relationship with its painful past.
You can read a Spanish transcript of the episode.
Or you can also read an English translation.
If you want to get our new episodes via Whatsapp, please text us at +573229502192. You can also join Radio Ambulante's Facebook group to discuss with others around each week's story.
---