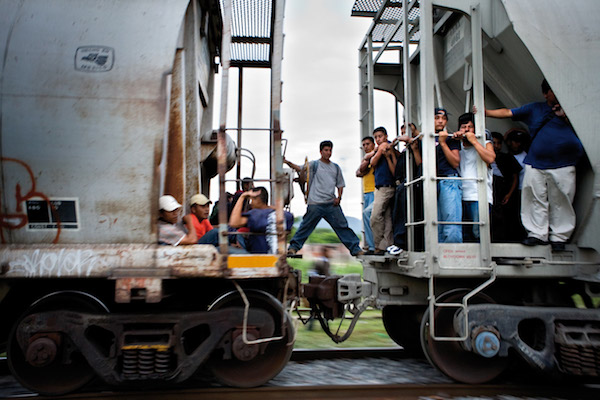 The Beast: Conversation with Oscar Martínez
Radio Ambulante presents a conversation between Executive Producer Daniel Alarcón and the Salvadoran journalist Oscar Martínez of El Faro, one of the most important independent media outlets in Central America. Several years ago, Oscar began investigating the odyssey of Central American migrants who pass through Mexico to reach the United States. During eight trips, he collected their stories of abuse, violence and cruelty. In 2010, he published his chronicles from El Faro in a book entitled "Los migrantes que no importan," or "The migrants who do not matter." Last year the book was published in English with another title, "The Beast," the name of the train migrants ride to get through Mexico.
Radio Ambulante is supported in part by Public Radio International's New Voices Fund, bringing new perspectives and personalities to public media. Donors to the Fund include Maureen and Michael Ruettgers and the Sara & Evan Williams Foundation. We are also supported by New Visions New Voices, expanding the American conversation because it's time to hear the difference, with support from The Corporation for Public Broadcasting.
Warning: Parts of this conversation deal with sexual violence.
Read the transcript in Spanish here.
► Lupa is our new app for Spanish learners who want to study with Radio Ambulante's stories. More info at lupa.app.
---