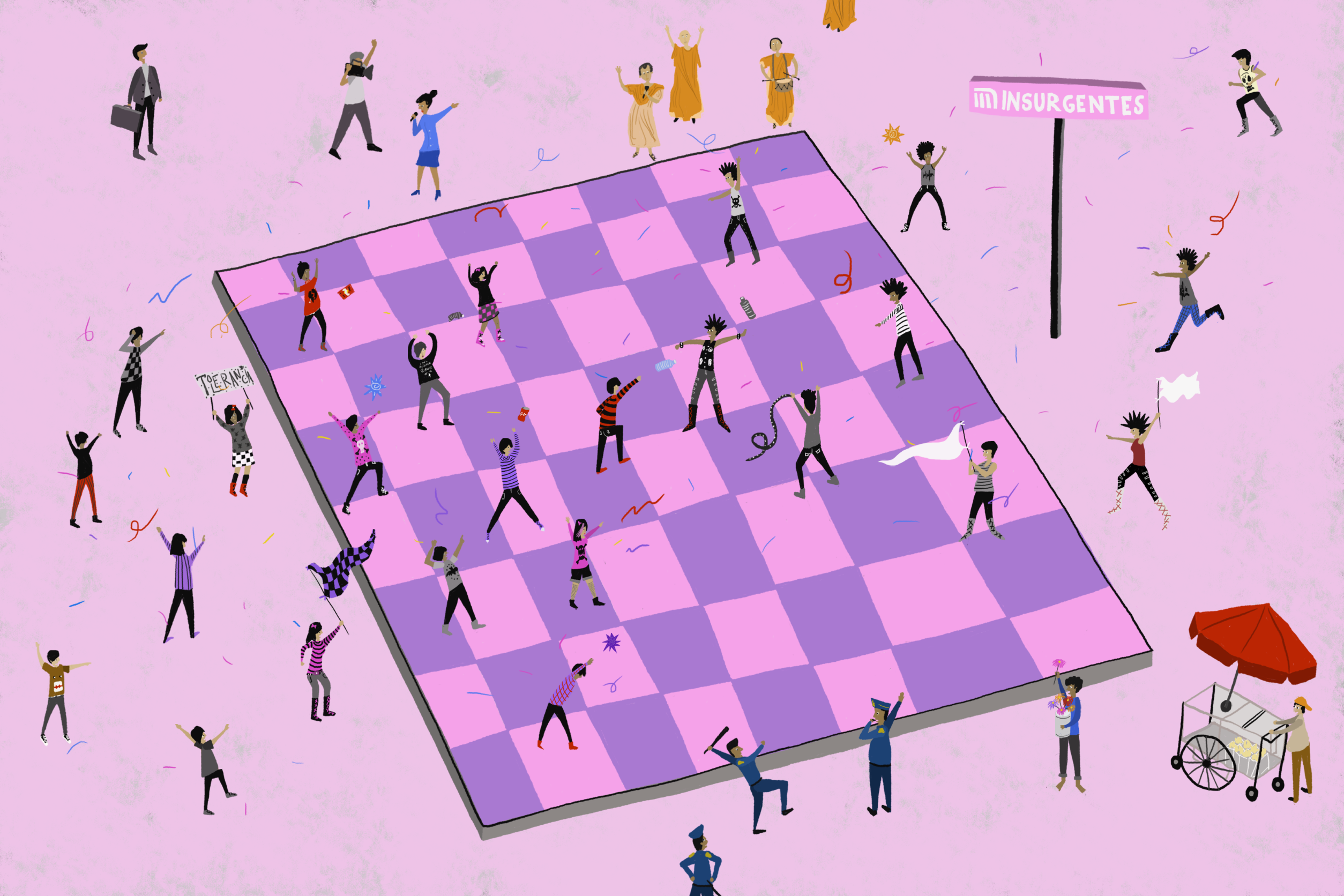 Two urban tribes. A public square. Only one winner.
 In 2008 the streets of Mexico were full of teenagers with long bangs, skinny jeans and black clothes adorned with little skulls. The emos, these eternally melancholy kids, seemed to have multiplied and nobody knew where they'd come from. But some of the country's more established urban tribes were none too happy. The day the emos defended themselves, this rivalry became national news.
Find the English transcript of "Emos vs. Punk" here. Or check out the Spanish transcript here.
If you want to know more about this story you can read Down and Delirious in Mexico City by Daniel Hernández, find it here.