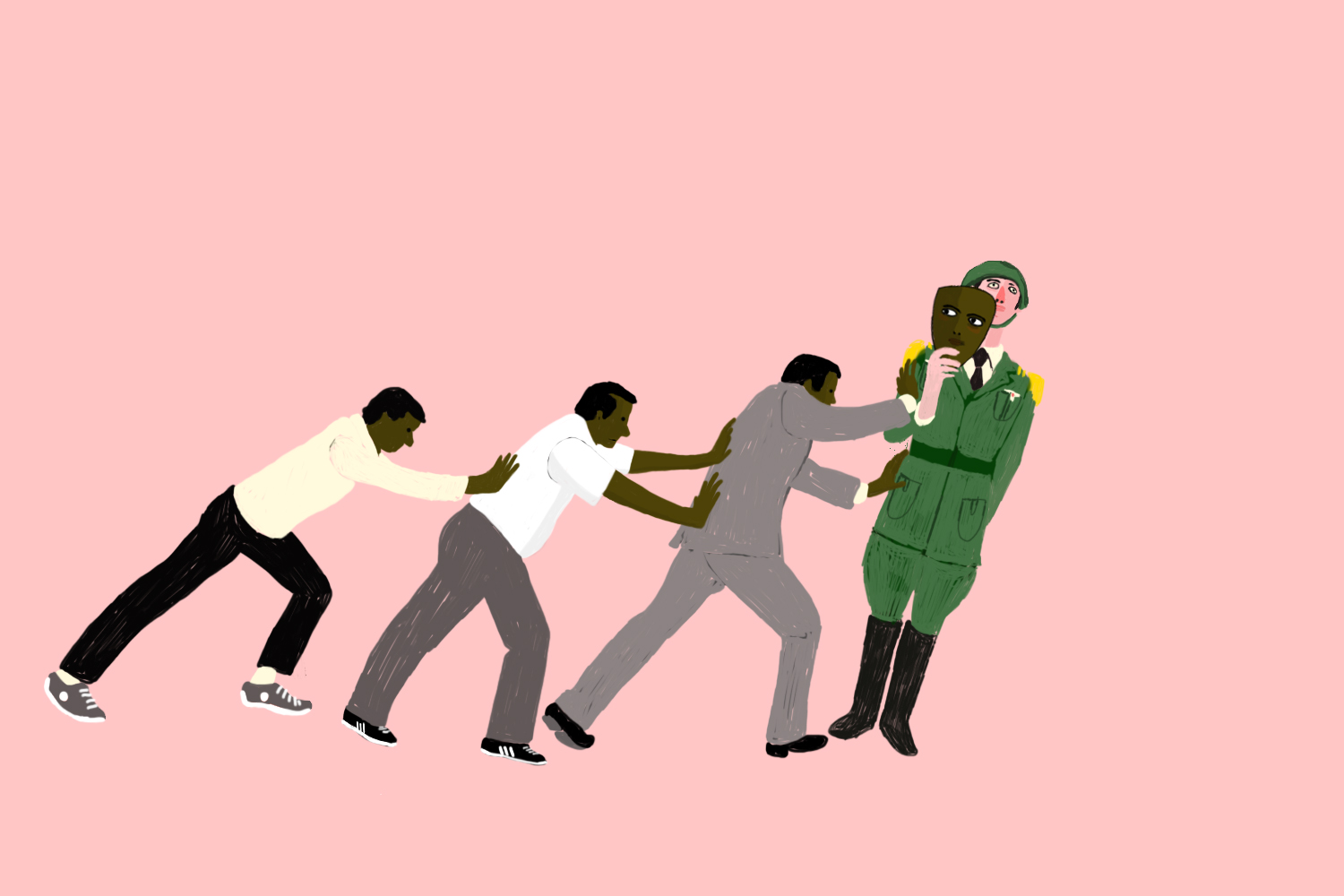 Soldado Micolta is one of the most recognizable characters of the popular Colombian TV show Sábados Felices. He's is every negative Afro-Colombian stereotype rolled into one caricature: he's clumsy, lazy, naive, ignorant, speaking in an exaggerated version of the accent of Colombia's Pacific Coast, the region with the highest concentration of Black Colombians. For years, Micolta was played by a white actor in blackface, until 2015, when a group of Afro-Colombian activists decided they'd had enough.
You can read a Spanish transcript of the episode.
Or you can also read an English translation.
If you want to get our new episodes via Whatsapp, please text us at +573229502192. You can also join Radio Ambulante's Facebook group to discuss with others around each week's story.