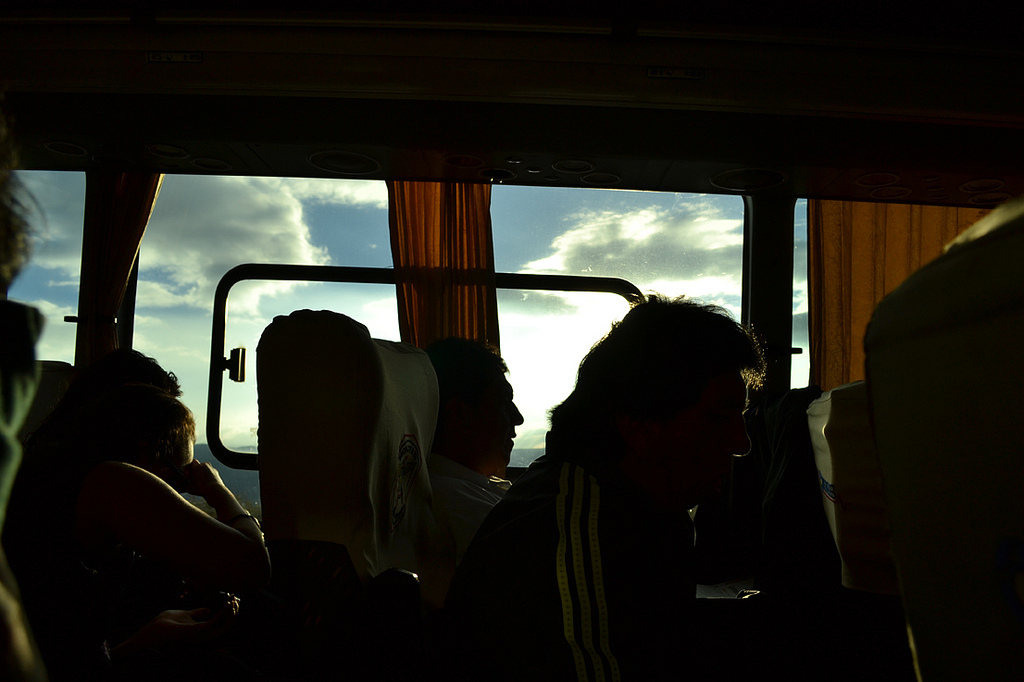 Christian Martinez and his bandmates were used to being stopped by guerrilla or paramilitary soldiers on the road. But one night, after playing a gig, they came to a checkpoint, and this time they were told to get off the bus. What happened next was something they swore to keep secret for years.
Producer: Jennifer Dunn
Editors: Camila Segura, Silvia Viñas, Martina Castro, Daniel Alarcón
Sound design: Martina Castro, Jennifer Dunn
Photo: Natalia Mon, Creative Commons license
Read the complete transcript in Spanish here. / Read the English translation here.
An English-language version of this story was originally released by Snap Judgment. Click here to listen.
To hear more music by Christian Martinez, visit his Soundcloud page.
Click here to watch a video with the audio and Spanish subtitles. / Haz click aquí para ver un video del audio con subtítulos en español.
Read the English subtitles for this story in the following video: