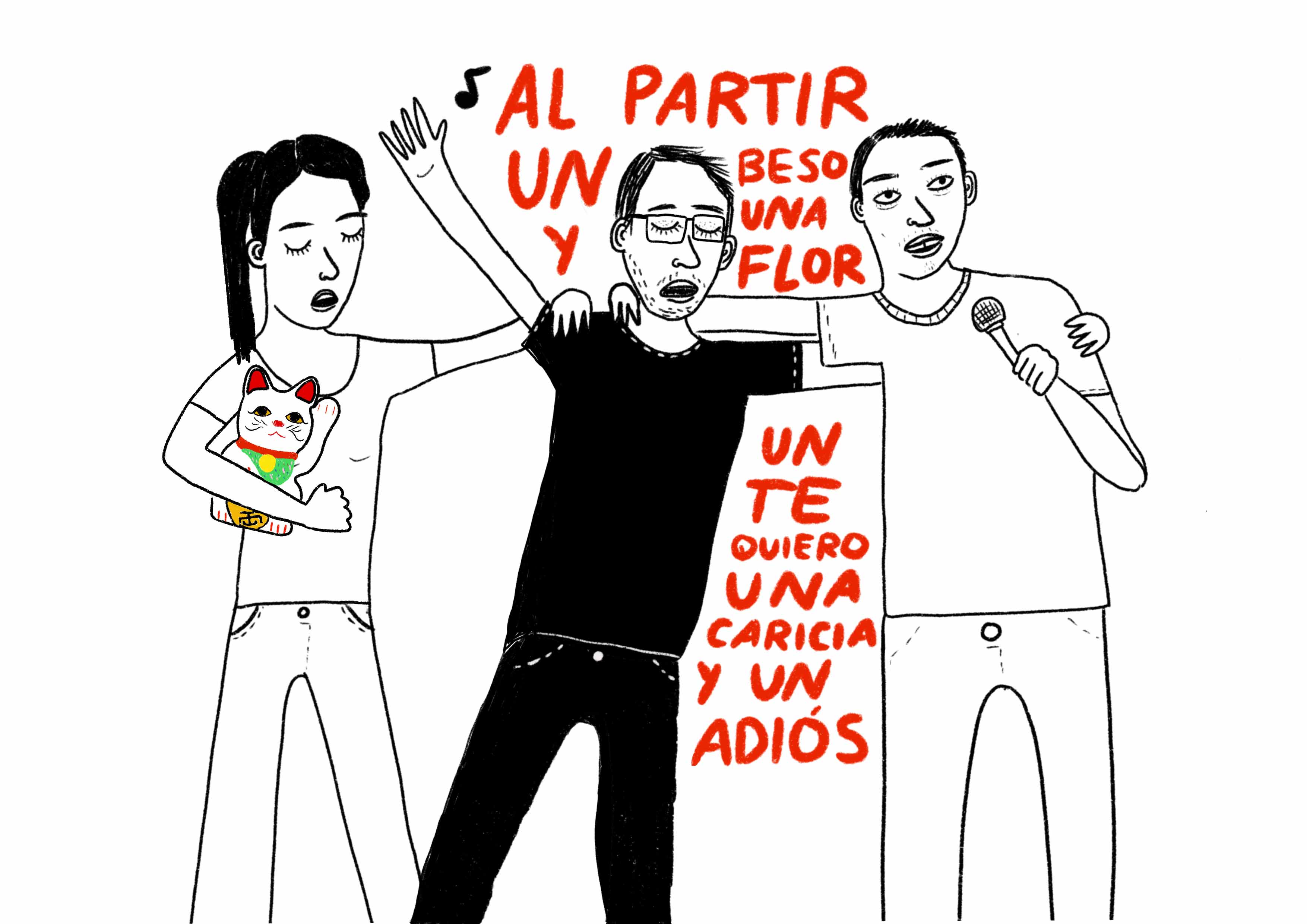 There are two kinds of people in the world: those who like karaoke and those who don't.

Luis Fernando, for better or worse —you will decide—, belongs to the first group. At night, with the microphone in one hand and a Diet Coke in the other, he transforms himself.
Find the English translation of "Karaoke nights [repeat]" here. Or check out the Spanish transcript here.