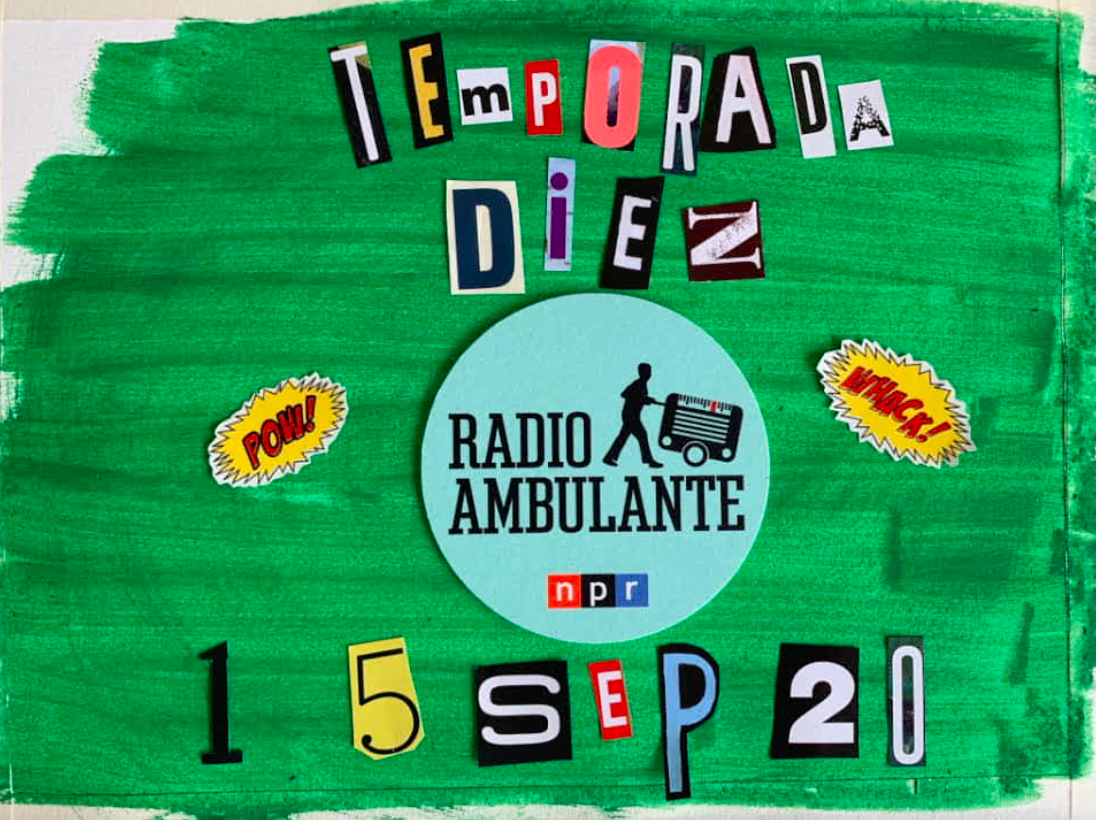 #RadioAmbulante10: New Season
We'll publish the first episode of our tenth season in one week… and because it's the 10th, it will be extraordinary. Let's start today with the trailer, a message that comes from the future.
Also, this trailer has a special version, animated by Daniel Alarcón.
Please use #RadioAmbulante10 in social media to help us tell everyone that we're back. Thanks, and we'll see you soon!