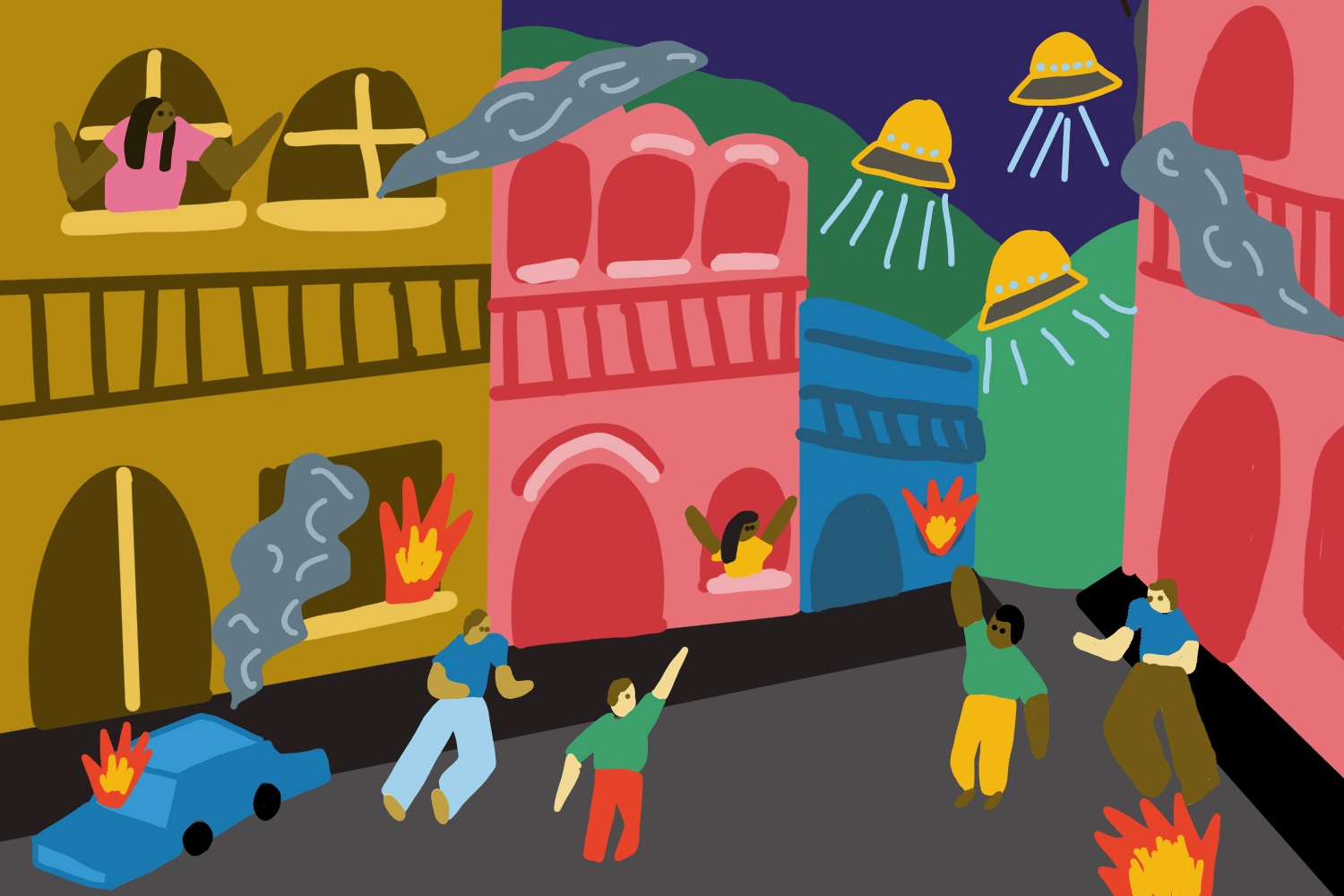 A Martian invasion arrives in Quito, Ecuador.
On February 1949, Radio Quito broadcasted an adaptation of H.G. Wells' War of the Worlds. The story of the supposed Martian invasion turned the Ecuadorian city upside down, and would have tragic and unexpected results.
You can read the Spanish transcript of the episode or an English translation.
This episode is already available in Lupa, our new Spanish learning app. More info at lupa.app.
We will answer your questions about this episode during a Facebook Live scheduled for Friday, January 17 at 12:00 p.m. EST. 
---
Subscribe to our newsletter! You will get new episodes every Tuesday and recommendations of things that inspire us every Friday. And request an invitation to our Online Podcast Club if you want to discuss this or other episodes with listeners around the world.