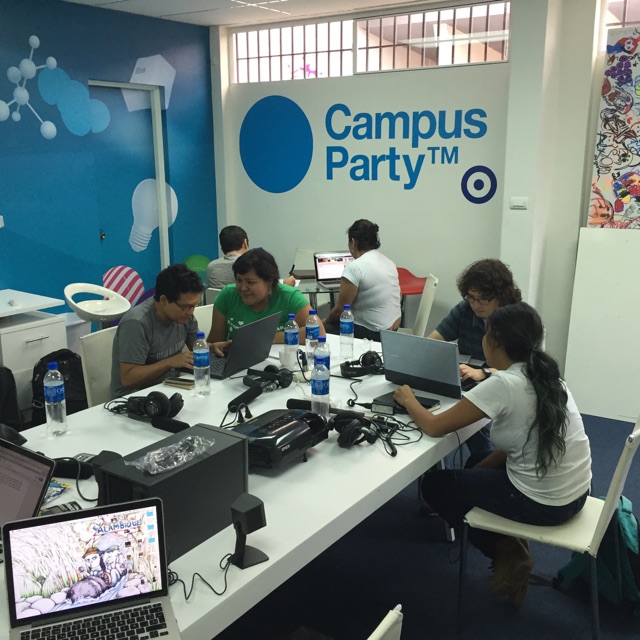 Learning stories, teaching narrative styles
"We all know something. All we ignore something. Therefore, always we learn "Paulo Freire
Our Executive Director Daniel Alarcon and producer Luis Trelles taught a radio workshop in El Salvador for the journalists of the digital newspaper El Faro and Plaza Pública, a Guatemalan investigative journalism media outlet. This six-day workshop took place from July 20-25 in San Salvador, El Salvador.
During the first day of the workshop participants listened to audio stories. Later they learned about production, including elements of basic audio production and recording techniques. On the last day, in a Listening Party, each of the participants presented the audio stories they had produced and edited over the course of the workshop using the Hindenburg editing program. "The idea is not having perfect stories as part of the workshop, but to teach the production process. It's about building and learning while doing it. What is important is the method and process. It's fun but it's also very intense work," said Alarcon.
This workshop was possible thanks to support from NALAC (National Association of Latino Arts and Culture) and the Ford Foundation. Thanks as well to the willingness of El Faro, known for publishing important investigative work on crime and politics in El Salvador, Oscar Luna, director of Radio El Faro, a radio program that airs on Tuesdays and Thursdays for about an hour every day, and veteran journalist Sergio Ardus.
"For Radio Ambulante these workshops are very important. We want to bring our style and aesthetic to other media. We also want to have new stories, new places. We want to reach other countries," emphasized Alarcon.