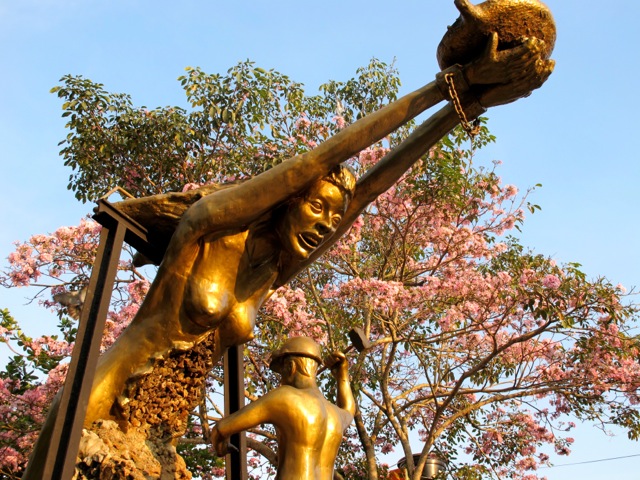 'The Devil Underground': Inside Colombia's Gold Wars
Daniel Alarcón talks to journalist Nadja Drost about her investigation of a deadly conflict between armed groups seeking to control a gold mine in a lawless Colombian town.
Her investigative piece, "The Devil Underground," was published by The Atavist late last year and is also available as a Kindle Single.
Nadja Drost is a multimedia journalist based in Bogotá, Colombia. She produced an award-winning Spanish language radio story for Radio Ambulante called "N.N (No Name)", about a town's relationship with the nameless dead bodies -victims of Colombia's armed conflict- that wash up from the Magdalena River.
Interview: Daniel Alarcón
Production and sound design: Silvia Viñas
Assistant producer: Diana Buendía
Photo: Statue in the plaza of Segovia, a gold-mining town. © Nadja Drost