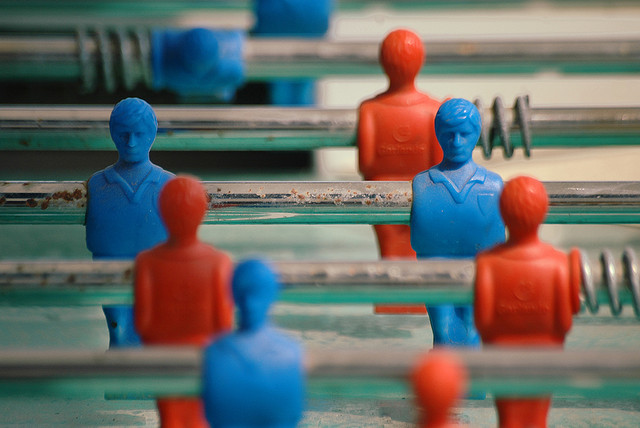 Second World Cup roundtable: The beginning of the end
There are no games today, but at Radio Ambulante we can't stop talking about soccer. To get ready for the knockout stage, we've once again convened three extraordinary Latin American soccer journalists: Chilean journalist Juan Pablo Meneses, author of Niños Futbolistas; Colombian journalist Hernando Álvarez, director of BBC Mundo; and Mexican writer Juan Villoro, author of Dios es Redondo and Balón Dividido.
You can listen to our first World Cup roundtable here.
Producer: Silvia Viñas
Assistant producer: Diana Buendía
Thanks to Laurie Ignacio, Pierre Bienaimé and Javier Velázquez
Photo: Riccardo Cuppini (CC BY-NC-ND 2.0)