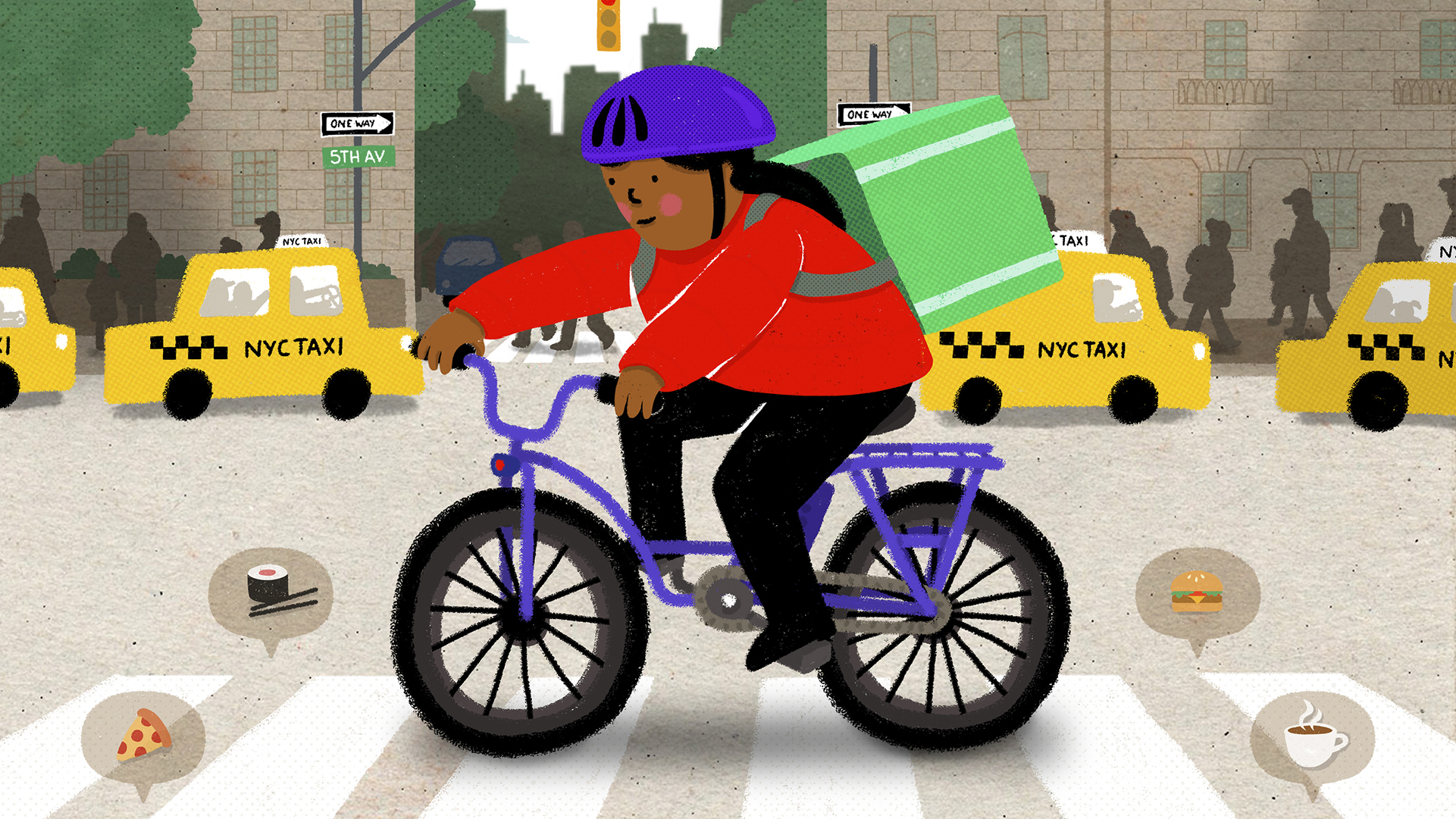 Being your own boss isn't always easy.
Ernesta Gálvez didn't know it yet, but a group of workers, immigrants and Latinos like her, were organizing to confront the delivery apps and change New York's laws forever.
Find the English translation of "The Deliveristas" here. Or check out the Spanish transcript here.
---
► Join Deambulantes. Our membership program help us continue covering Latin America.
► Subscribe to our newsletter. It's our favorite place to stay in touch with our community. Get an email every Tuesday with the newest Radio Ambulante episode and one every Friday with 5 recommendations from our team.