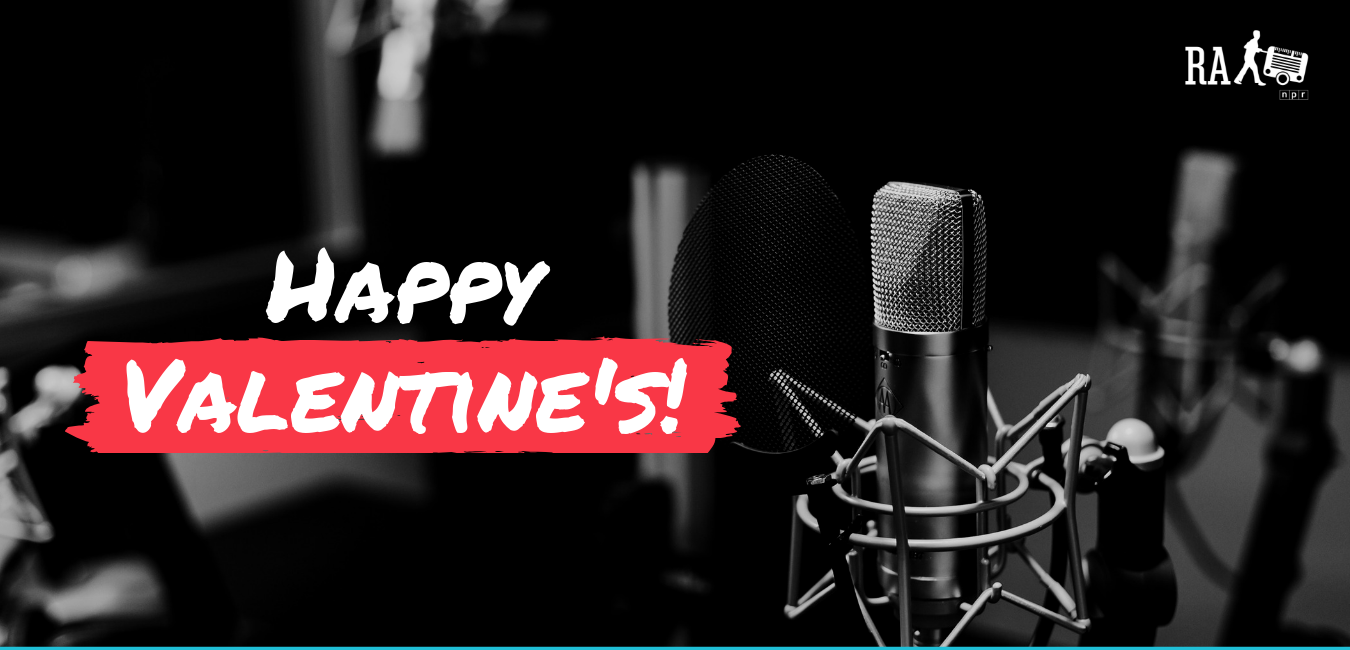 Primer Beso / First Kiss from Radio Ambulante on Vimeo.
Happy Valentine's Day!
To celebrate the holiday, we thought we'd share with you this short audio collage from our live show, Outsiders.
María Rivera, a student at a local high school here in San Francisco, California, asked her friends about their first kiss, and we liked it so much we asked some of our friends about theirs as well. You'll hear the voices Radio Ambulante producers Dennis Maxwell and Luis Trelles, as well as that of Miguel Melgarejo, co-host of the excellent Fuera de Contexto podcast from Mexico City.
This piece was edited and produced by Daniel Alarcón and Martina Castro, with video and typography designed by Martina. Thanks also to May-Li Khoe for her advice.