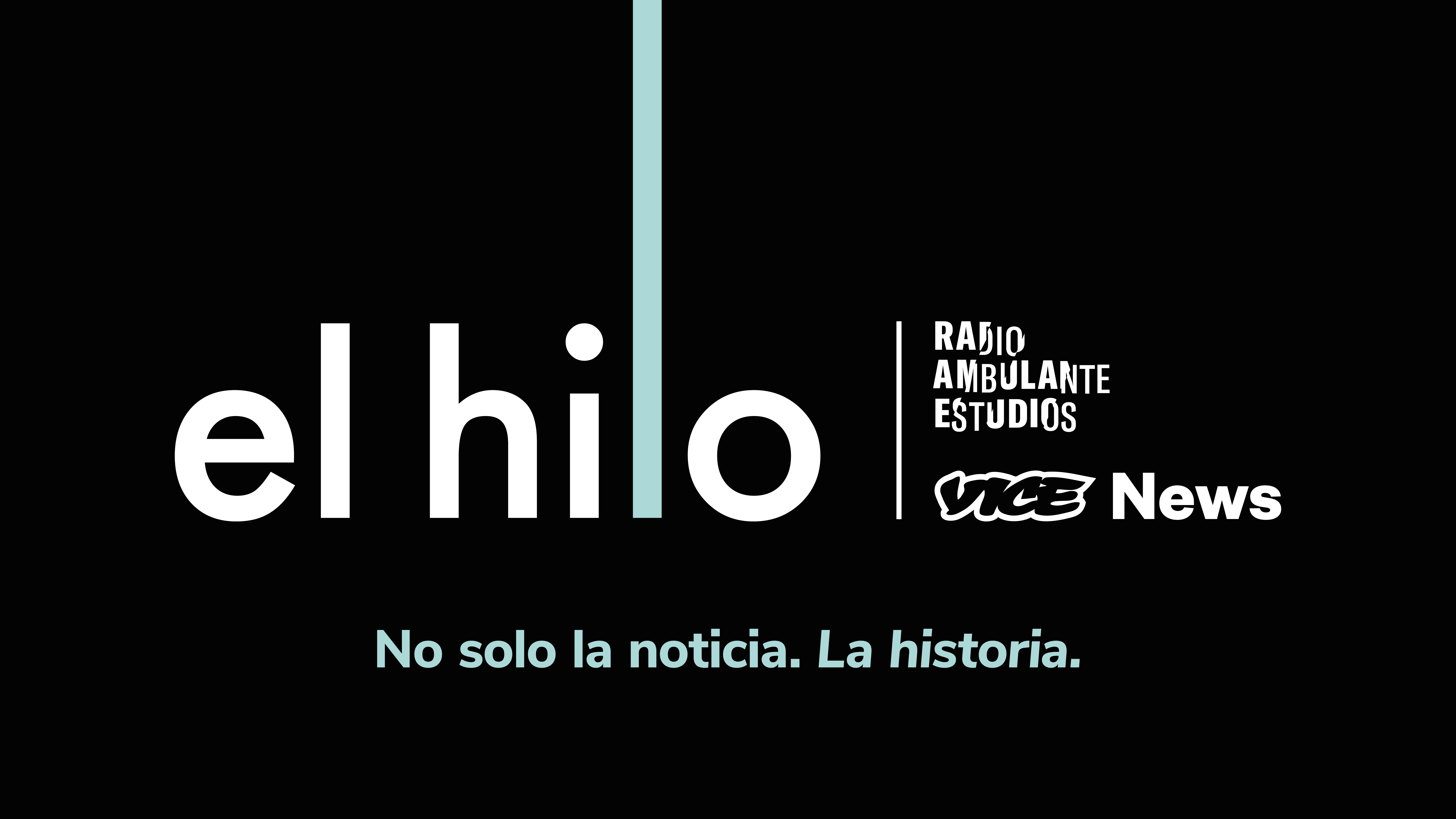 VICE World News and Radio Ambulante Estudios to Co-Produce El hilo – Press release
Episodes will cover news from Latin America and around the world, combining VICE Audio's global reporting network and El hilo's narrative storytelling
---
NEW YORK, May 24, 2021 — VICE World News, the international news network from VICE Media Group, and leading Spanish-language audio producer Radio Ambulante Estudios today announced that the two award-winning media organizations will partner to co-produce El hilo, Radio Ambulante Estudios' popular Spanish-language podcast covering global news from a Latin American perspective.
The partnership will feature a collaborative production team that combines the global reporting network of VICE Audio, the audio storytelling division of VICE Media Group, and El hilo's existing production capabilities to significantly expand the show's on-the-ground news coverage and analysis. The partnership also adds to VICE World News' extensive roster of internationally-focused news content and programming reaching audiences around the globe.
"VICE World News' ambitions — to spark significant global conversations about the news that matters — are goals that we share as well," said Silvia Viñas, co-host and executive producer of El hilo. "We're excited to bring our listeners more on-the-ground reporting and expand our reach with this partnership." 
"Radio Ambulante Estudios has not only been a pioneering force in Spanish-language audio storytelling but also has been able to engage listeners and break down cross-border issues on a deeper, authentic level with El hilo — just as VICE World News does around the globe," said Kate Osborn, vice president of VICE Audio. "Producing content for a global audience is the ethos of VICE Audio's work, and we're excited to collaborate with a team that aligns so naturally with our approach to storytelling."
Launched in 2020 by Radio Ambulante Estudios, El hilo is a weekly narrative podcast hosted by Eliezer Budasoff and Silvia Viñas covering important news and issues impacting Latin America. The title "El hilo" is Spanish for "the thread" and is inspired by journalists' use of Twitter threads to analyze news in a way that's easily understandable for audiences. With a history of award-winning Spanish-language content, El hilo is Radio Ambulante Estudios' second podcast, following the smash hit Radio Ambulante podcast, which has been distributed by NPR since 2016. 
With the new partnership, El hilo becomes VICE World News' first weekly podcast in Spanish following earlier Spanish-language series El Chapo: El Jefe y Su juicio, El Aeropuerto, and Contra Natura. VICE has significantly expanded its audio storytelling efforts in recent years, with award-winning series including Uncommitted: Iowa 2020, Source Material, Painkiller: America's Fentanyl Crisis, and the flagship news podcast, VICE News Reports.
Building off the success of VICE News in the U.S, VICE World News is VICE Media Group international news network, producing hundreds of hours of television, digital and audio news programming for a global audience. The premium documentaries, docu-series and original podcasts focus on the core issues that define VICE's content: extremism, climate, drugs, privacy, politics, inequality and race. El hilo will join VICE World News' robust slate of audio programming for international audiences, including podcasts Strongman and The Crisis/Contra Natura which launched from VICE Audio and VICE World News earlier in 2021. 
"As VICE World News expands to new corners of the globe, our content continues to show international audiences that global issues, whether happening in their backyards or on the other side of the world, have cross-border impact," said Benjamin Ruth, General Manager of VICE World News. "Latin American and Latinx communities around the world are a critically important part of the global conversation, and we're excited to work with El hilo on their vital coverage of this region."
Audiences can experience the new partnership with the recent El hilo episode on the Darién Gap featuring VICE News' Paola Ramos and Miguel Fernández Flores. The first episode of El hilo produced under the partnership will air on Friday, May 28, 2021 on Apple Podcasts, Spotify, and everywhere podcasts are available. New episodes will continue to be available on Fridays. Subscribe to the series here or here or wherever you get your podcasts.
El hilo is executive produced by Silvia Viñas, Carolina Guerrero, and Daniel Alarcón for Radio Ambulante Estudios, and by Kate Osborn and Annie Avilés for VICE Audio. Viñas, who served as editor at Radio Ambulante for seven years, hosts the show, along with Eliezer Budasoff, special projects editor for Latin America at El País and former editorial director of the New York Times en Español. 
Radio Ambulante Estudios is repped by Eric Spiegelman.
---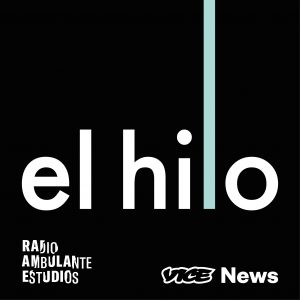 Subscribe to El hilo's weekly newsletter to receive the new episodes in your inbox.
---
PRESS CONTACT
Lauren Shiplett
Publicist, VICE Media Group
ABOUT VICE MEDIA GROUP
VICE Media Group is the world's largest independent youth media company. Launched in 1994, VICE has offices in 35 cities across the globe with a focus on five key businesses: VICE.com, an award-winning international network of digital content; VICE STUDIOS, a feature film and television production studio; VICE TV, an Emmy-winning international television network; a Peabody award-winning NEWS division with the most Emmy-awarded nightly news broadcast; and VIRTUE, a global, full-service creative agency with 25 offices around the world. VICE Media Group's portfolio includes Refinery29, the leading global media and entertainment company focused on women; PULSE Films, a London-based next-generation production studio with outposts in Los Angeles, New York, Paris and Berlin; and i-D, a global digital and quarterly magazine defining fashion and contemporary culture.
ABOUT RADIO AMBULANTE ESTUDIOS
Radio Ambulante Estudios is the world's leading Spanish-language podcast production company. Founded in 2011 by Carolina Guerrero and Daniel Alarcón, the studio's mission is to bring the quality of longform print journalism to audio media. Their flagship podcast, the eponymous Radio Ambulante, reaches millions of listeners worldwide. In 2014, Radio Ambulante won the Gabriel García Márquez Award for Innovation in Journalism, and in 2017, they received the Third Coast/Richard H. Driehaus Best Foreign Language Documentary Award. Daniel Alarcón is also a contributing writer at The New Yorker and teaches at the Columbia Journalism School. Carolina Guerrero was a JSK Journalism Fellow at Stanford University.