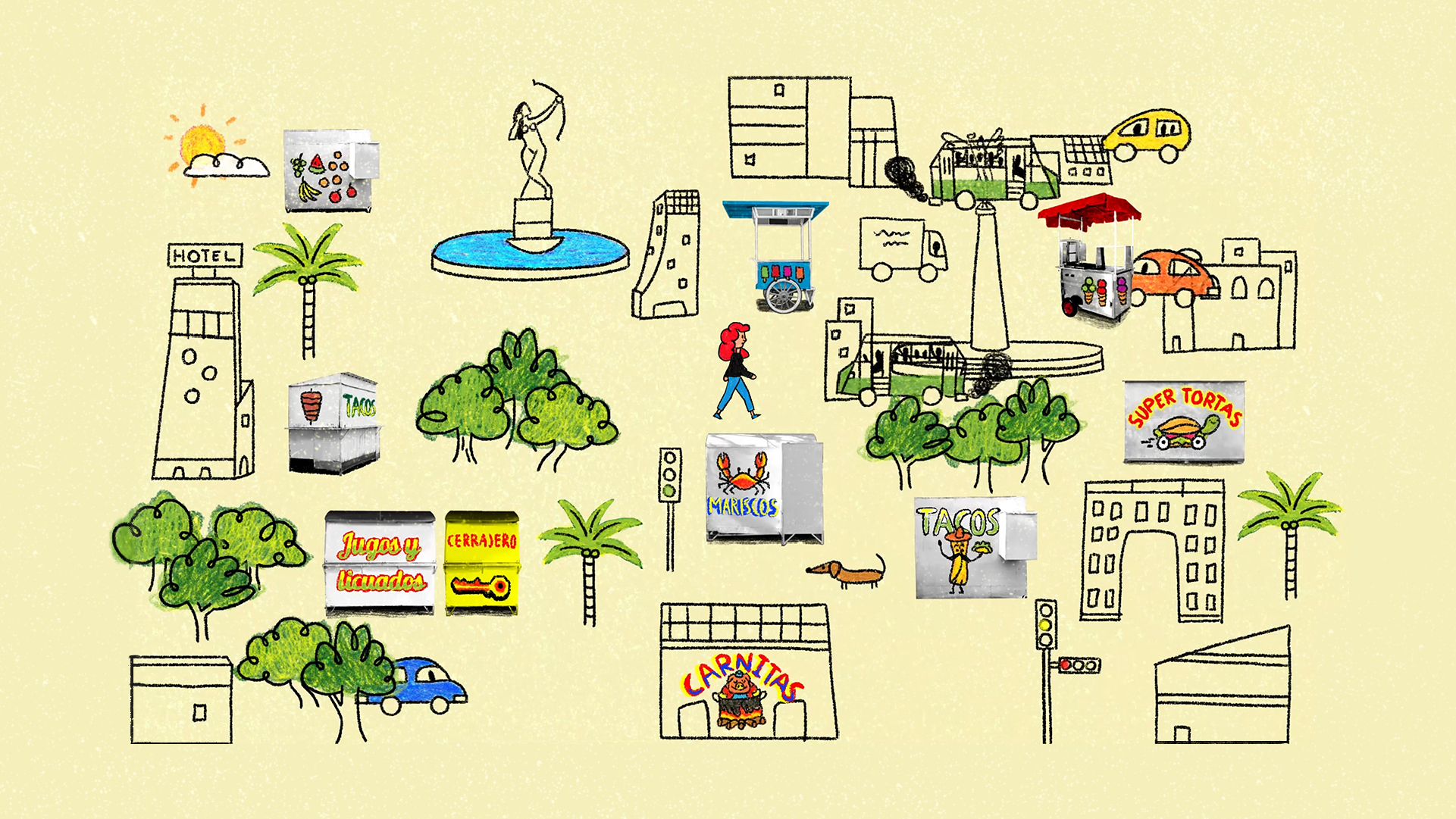 Everything is a blueish-white gray.
Tamara de Anda has been obsessed with the popular graphics of Mexico City since she was a child. She loved seeing the colors, shapes, and patterns that painted her city. But in March 2022 she found the urban landscape completely changed.
Find the English translation of "A City Without Ink" here. Or check out the Spanish transcript here.
---
► Join Deambulantes. Our membership program help us continue covering Latin America.
► Subscribe to our newsletter. It's our favorite place to stay in touch with our community. Get an email every Tuesday with the newest Radio Ambulante episode and one every Friday with 5 recommendations from our team.