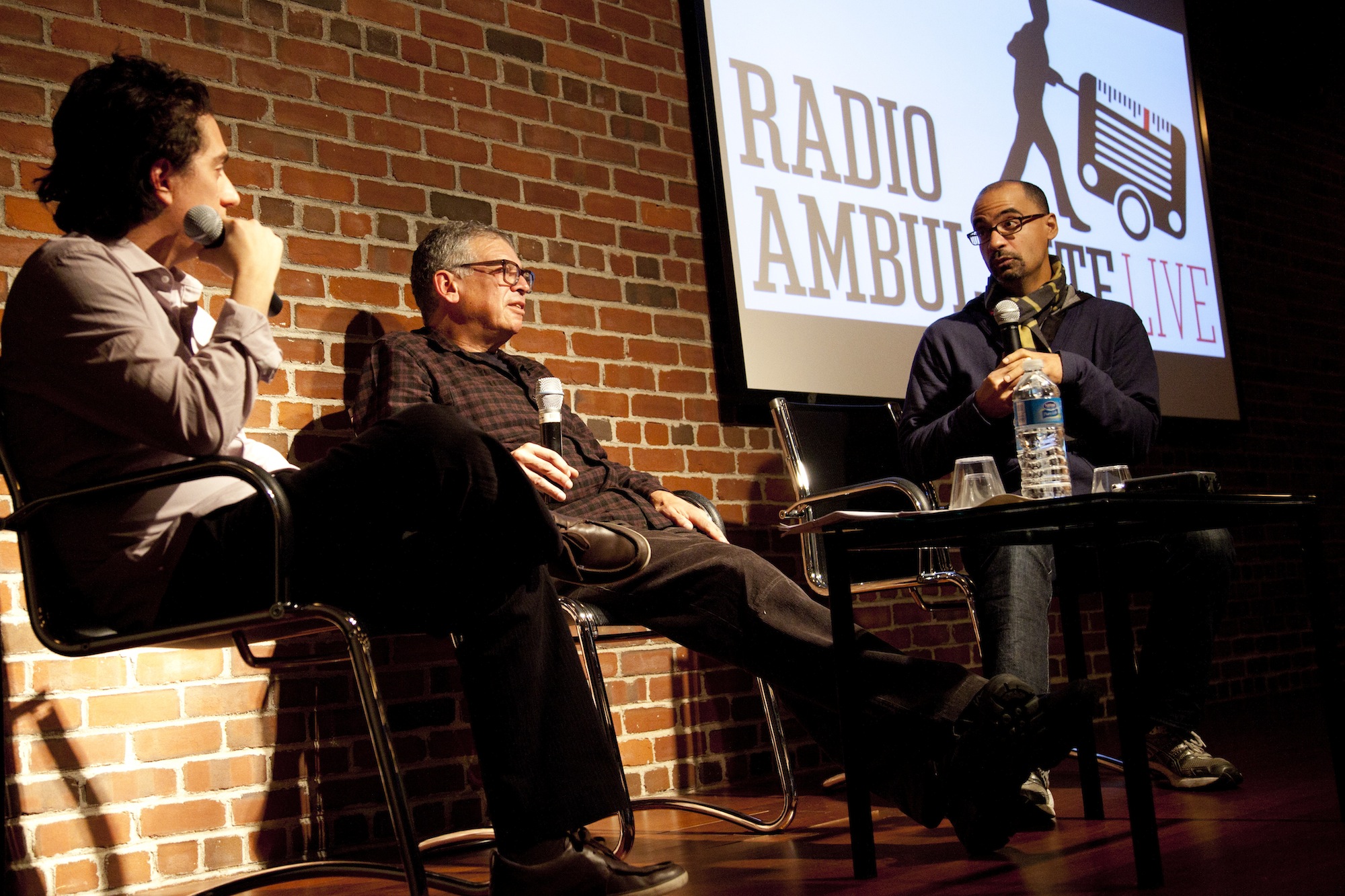 In February of this year, we put on a live show in NY, featuring some of our best stories from our pilot season in both English and Spanish. But we kicked off the evening with something a little different: a conversation between novelists Junot Díaz and Francisco Goldman and Radio Ambulante Executive Producer Daniel Alarcón. This conversation is about the art of translation, on what it's like writing stories about Latinos in English and about the relationship each author has with Latin America.
Special thanks to Junot Díaz, Francisco Goldman, Instituto Cervantes New York and Riverhead Books.
Just a note, this conversation contains explicit language.
► Lupa is our new app for Spanish learners who want to study with Radio Ambulante's stories. More info at lupa.app.
---