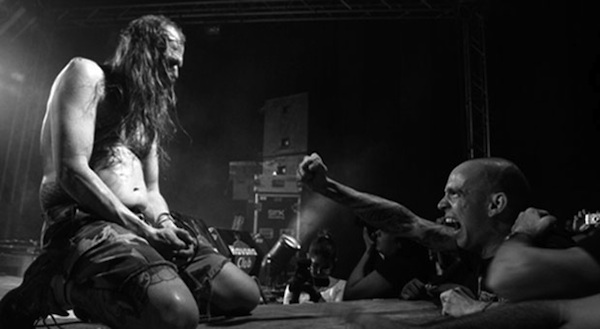 When Havana was Friki

Listening to metal probably wasn't a big deal in most Latin American cities in the 1980s and 90s. But in Havana, it was a different story.
Read the Spanish transcript here.
Read an English translation here.
---
The best known soundtrack of Havana is son, rumba and trova. We take a look to the more "friki" side of the city: an underground punk and metal scene that has had several encounters and disagreements with Cuban socialism:

And for those who want to hear more, here is a selection of songs:
First comes the band Zéus, veterans of the Cuban trash scene–they've been playing for more than 25 years!–. In this song, "Violento metros" (Violent Bus), they dedicate a hymn to "the anger and bad smells" one faced when taking "the camel," Havana's famous public buses from the 90s.
But not everything is metal. When discussing Cuban punk, the Eskoria group is a mandatory subject. Willian Fabian, the band's lead singer and founder, became a friki icon after dying in a fight after a concert in 2010.

After being rejected for decades, Cuban metal finally began to be accepted after 2005, when bands like Combat Noise began to appear on Cuban television, something that had never happened before:

Some frikis have a more political message than others. The best known of those who maintain a hard line against the government is Gorki Águila, the singer of Porno Para Ricardo. Here's his instruction manual on "Cómo joder a un comunista"(Fucking a Communist):