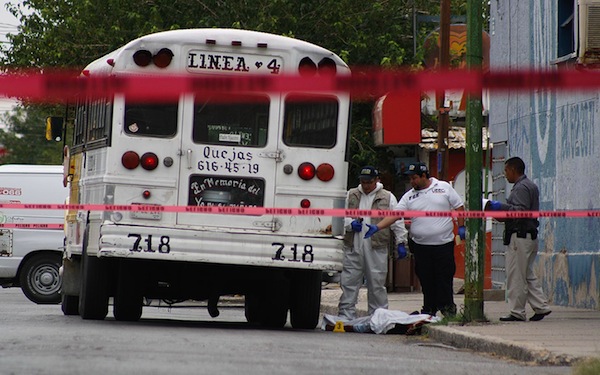 An anonymous woman is killing bus drivers of Ciudad Juárez. Yuri Herrera went there to find out why. Special thanks to Judith Torrea, Óscar Maynez, and Lizzy Cantú.
Read a Spanish transcript of the episode.
An English-language version of this essay was produced for This American Life in October 2013. Thanks to Ira Glass and Brian Reed.
Warning for a graphic description of violence. May not be suitable for minors.
► Lupa is our new app for Spanish learners who want to study with Radio Ambulante's stories. More info at lupa.app.
---