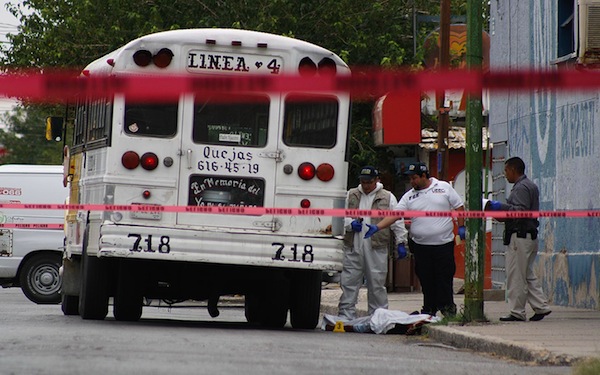 An anonymous woman is killing bus drivers of Ciudad Juárez. Yuri Herrera went there to find out why. Special thanks to Judith Torrea, Óscar Maynez, and Lizzy Cantú.
An English-language version of this essay was produced for This American Life in October 2013. Thanks to Ira Glass and Brian Reed.
Warning for a graphic description of violence. May not be suitable for minors.
Recorded at WWNO fm, New Orleans, LA
Assistance in Ciudad Juárez: Judith Torrea and Óscar Maynez
Voice of "Diana": Lizzy Cantú
Editing/Production: Camila Segura & Daniel Alarcón