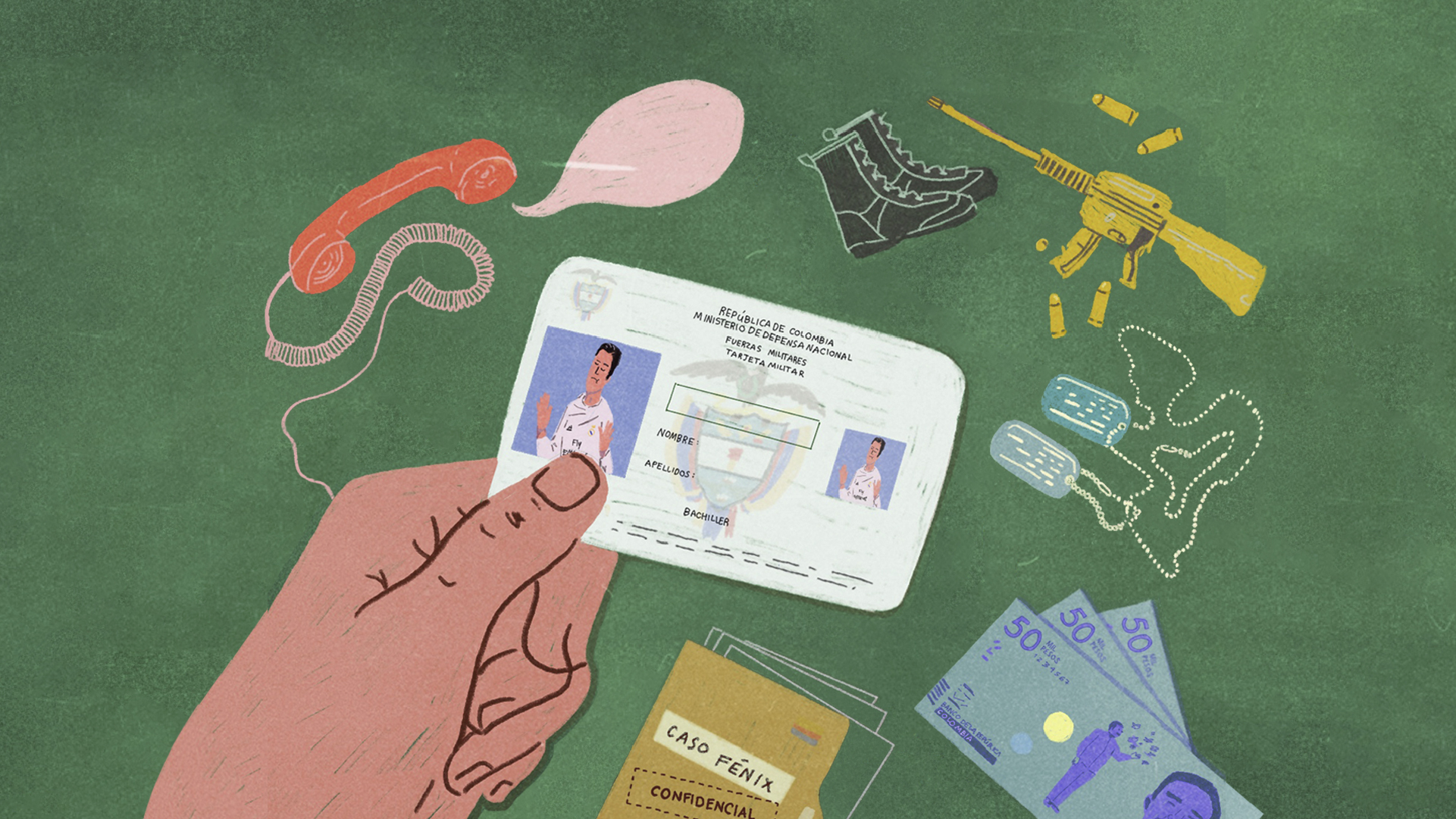 Laughter and indignation in one photo.
For David Godoy, the process of obtaining his military ID card was long and frustrating. When he finally got it, he was in for a surprise: the information on this official Colombian document was his, but the photo belonged to an international celebrity. What initially seemed like a simple mistake sparked an investigation into corruption within one of the country's most powerful institutions.
Find the English translation of "That's not me" here. Or check out the Spanish transcript here.
---
LISTEN & FOLLOW: NPR App | Spotify | Apple Podcasts | Google Podcasts
---
► Join Deambulantes. Our membership program help us continue covering Latin America.
► Subscribe to our newsletter. It's our favorite place to stay in touch with our community. Get an email every Tuesday with the newest Radio Ambulante episode and one every Friday with 5 recommendations from our team.