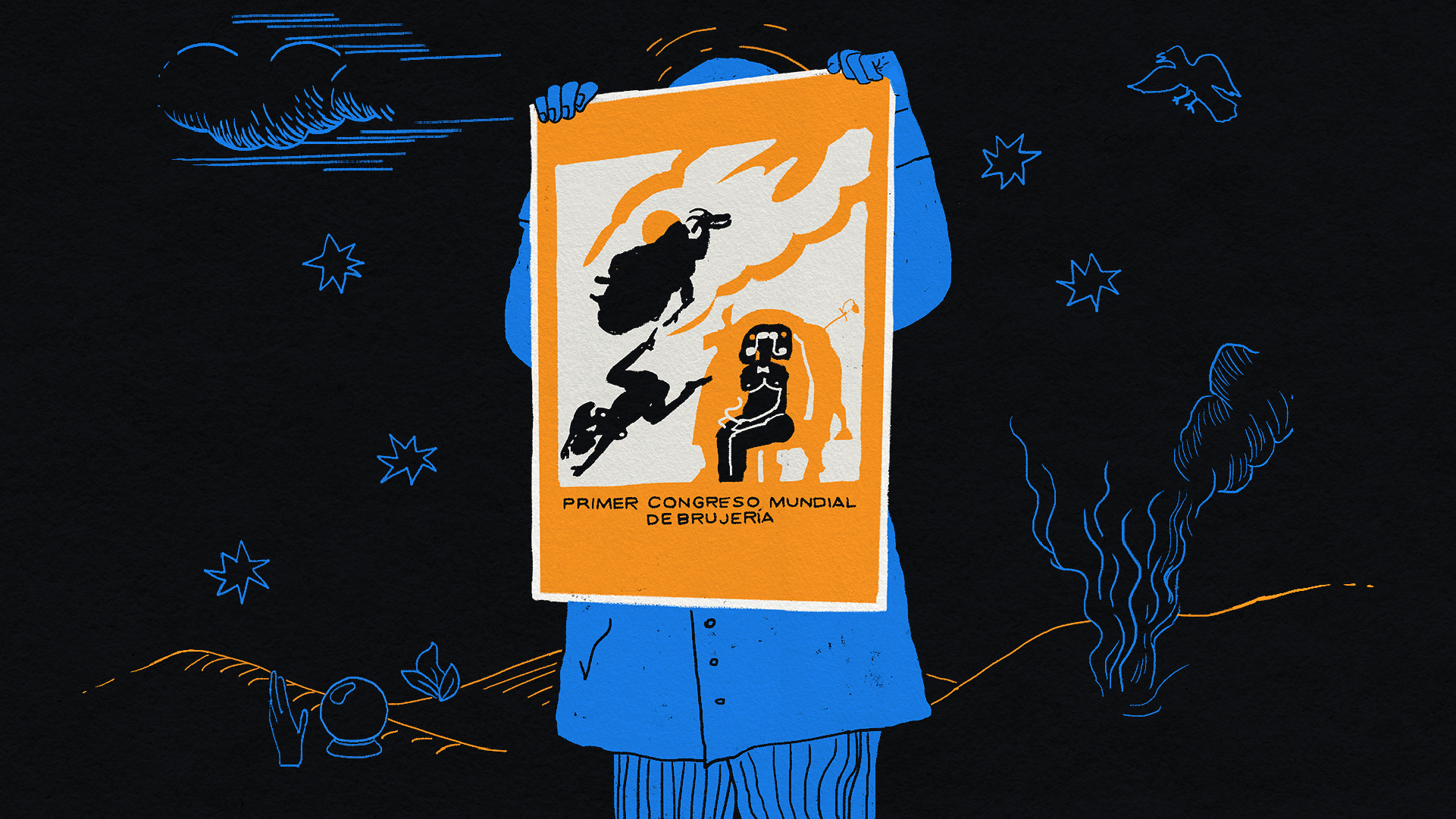 A coven in Bogotá.
In 1975, the world's most important sorcerers, clairvoyants, psychics, parapsychologists, astrologers and tarot readers met for five days in Bogota in a convention unlike anything Colombia had ever seen. But in a country as Catholic and conservative, the meeting was destined to spark controversy.
Find the English translation of "The Devil is not invited" here. Or check out the Spanish transcript here.
---
► Take our annual survey. Tell us about you and help us build Radio Ambulante's future.
►Subscribe to our newsletter. It's our favorite place to stay in touch with our community. Get an email every Tuesday with the newest Radio Ambulante episode and one every Friday with 5 recommendations from our team.