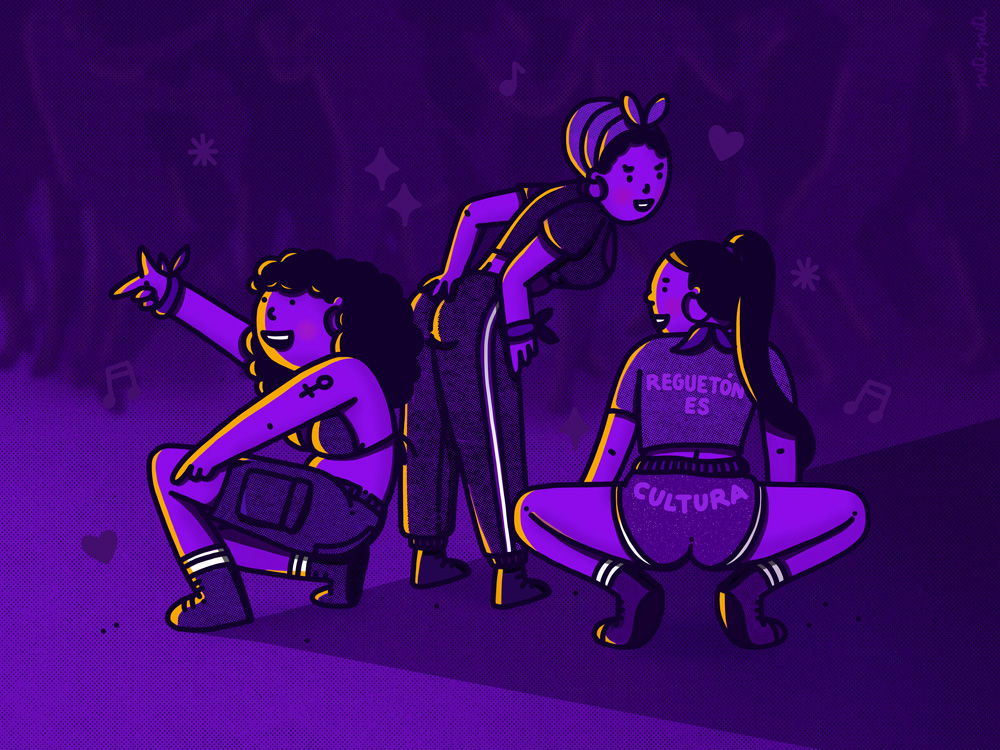 If I can't twerk, it's not my revolution.
Puerto Rican Patricia Velázquez has spent her whole life listening to reggaeton. It's part of her identity. But when she was questioned about the content of the songs, she began an investigation that would lead her to create something completely new about the musical genre. 
Find the English translation of "Getting Down" here. Or check out the Spanish transcript here.
---
► Join Deambulantes. Our membership program help us continue covering Latin America.
► Subscribe to our newsletter. It's our favorite place to stay in touch with our community. Get an email every Tuesday with the newest Radio Ambulante episode and one every Friday with 5 recommendations from our team.